Student of The Year Award 2023
Our Student of the Year Award 2023 has produced another set of inspiring stories from WB students, past and present. They've had books published, found copywriting work, started a creative writing academy, supplemented incomes from their writing and won a competition.
So, without keeping you in suspense any longer we have chosen Vasundra Tailor to be our Student of the Year 2023. Since completing the Comprehensive Creative Writing course in 2017 Vasundra has pursued her dream of having her book published. After years of hard work and perseverance her debut novel is now on the book shelves.
All the stories of our winners are inspirational. Hopefully you'll enjoy reading them and be inspired to give your writing ambitions a chance to become reality. If you do, you could be chosen to win the £250 first prize next year!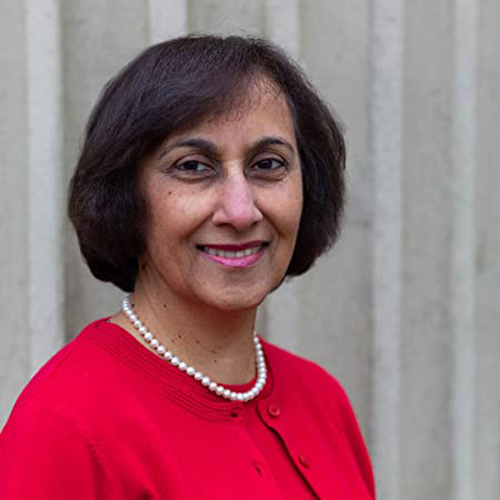 When my children grew up and I became a semi-retired pharmacist after a long career in the NHS, I thought it was time to indulge in my passion of playing with words. Knowing nothing about the writing and publishing world, I thought The Writers Bureau Comprehensive Creative Writing course would help me learn about how it all worked, and what I needed to do to stand a chance of ever being published.
The WB course helped me see that writing was much more than just putting sentences together. There were so many things to consider in addition to having a good plot and characters. I learnt how to make the characters come alive, keep the pace tight, use all 5 senses in my descriptions, be sure who my readers were going to be and use social media properly. The course really was comprehensive because I knew nothing about researching literary agents and writing query letters. The course helped me in so many ways and my mentor gave me just the right amount of constructive criticism and encouragement. I remember him saying he believed in me, and that gave me so much hope that one day, I could reach my goal of being a published author.
My first surprise was being awarded the runner up prize for the Mo Siewcharron Fiction competition in November 2019. I entered my first three chapters and synopsis and was delighted to win this prize of £750. It made me realise that my story would be of interest to readers, and it galvanised me into action to complete the novel in lockdown.
I have been very fortunate in having my debut novel THE SECRET OF ELEPHANTS published on 1st September 2022 by Lake Union Publishers. It took me three years to finish my manuscript, 2 months to find a literary agent, and a further 6 months to have a two-book deal offered to me by the publisher. The editing process took a full 2 years. I was offered a 5-figure advance for each of the two books. I am currently completing my second book which will hopefully be published in December 2023.
Before starting with The Writers Bureau, I didn't realise how many different areas of writing there are. I was surprised to find that I enjoyed writing plays for the radio.
I am currently editing the first draft of my novel, and I have almost completed The Writers Bureau's Copywriting course. My main interest is history, and the courses I have taken with WB have shown me just how many potential markets there are for work such as mine. I have had invaluable advice from my tutor.
Before starting with the WB, I really didn't have any idea about the business side of being a writer, or how to access markets, pitching stories for example was all new to me. Another big take-away I have from the courses is that you should be confident in whatever work you are producing. A piece of writing is never going to be perfect, and not everyone is going to like it - and that's ok! If you are writing the best that you can, applying all of the learning and listening to your tutor, then that's all you can do.
I have self-published three small works, and have my own website and a presence on social media. I have worked for an international company (NextStopMarketing) producing SEO content pieces for their clients.
I have just started a degree in history with the OU, and have had a piece published on their online student magazine The Hoot.
I'm currently very excited to be working with my local university, Lincoln Uni, on a short story anthology. I am writing a story about the Lincoln steampunk festival, and the anthology is due to be published next spring.
Runner-up Vincent De Paul
As I continued with my Creative Writing course my ambition changed from wanting to earn from writing to wanting to be a full-time professional writer. And, after taking the Proofreading and Copy Editing course I realised I could generate an income from editing too.
Apart from developing my creative writing skills and improving the quality of my work, The Writers Bureau courses have helped me to have an extra source of income. The courses are helping me be financially stable.
I have been published in independent publications and newspapers in Kenya. Plus, I've established a self-publishing company and a creative writing academy last year. I have also established a book prize for self-published books in Kenya. My aim is to offer creative writing scholarships to up-and-coming authors so they don't have to struggle to get their fees together as I did.
Since I enrolled in 2011 I have earned approximately £50,000 from my writing.
Runner-up - Elizabeth Masterman
After the craziness of COVID, it became clearer to me that if you have an ambition you just have to go out and get it, because you don't know what's around the corner. I started really applying myself, focusing on reading the modules and completing the assignments. Thanks to the WB course, I found that the key was market research, and in reading around I discovered lots of areas that I thought I could write for.
The first article that I got published was for the anniversary article assignment. I chose to write about Margaret Wintringham, the first British-born female MP, as she stood for Louth district, where I was living at the time. I found a local magazine that I thought would publish the article – Lincolnshire Poacher – and wrote the piece with them in mind. To my delight, they published it, for £25. This was my first published article! I then rewrote the article, this time aimed at a national magazine, and again it was accepted, this time by This England magazine for £75.
October, I signed up with Upwork as a freelance writer and I already have 4 regular clients. My first job was writing copy for a greeting card website. My second job was to write 25 1,000-word articles about using your freezer, for a website called Freeze it – who knew there was so much to say about freezers! Since signing up with Upwork on 25th October I have earned £377.
In doing these jobs I have discovered I don't actually mind what I am writing about – I just love writing! Without the WB course I'm not sure I would have even tried non-fiction writing. I would still like to write fiction, primarily young adult or crime, but my main ambition now is to try and make a living from writing. Thanks to the WB course, this feels like it might be possible!
When I enrolled I had no thoughts of making money or getting published. I simply wanted to improve my writing and get feedback on it.
The positive feedback and encouragement I have received from my tutor, has given me much more confidence in my writing ability. This has spurred me to explore different opportunities and to write in a much wider range of styles for different markets. These include: letters, photos, competitions, blogs, articles, guides for working practices, poems, match reports and funding applications.
Since I enrolled in 2012 I have earned more than £4000 for my writing and secured nearly the same in funding for a 'Health and Wellbeing Day' and 'Nordic Walking for Health' project.
In 2019, I secured a new role as an Associate with the Hoxby Collective after writing 56 Years Later, as part of my application, which was subsequently published on its blog. Then in 2021, I was commissioned by the College of Policing to write a report on the Equality, Diversity and Inclusion practices of 11 police forces. The decision to award the £3,362 commission to me was confirmed after the awarding officer read 56 Years Later.
In November 2021 I won the People's Choice award in the Short Poem category of the Say Something in Welsh online Eisteddfod.